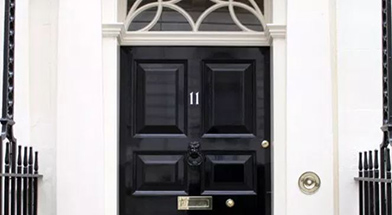 Property developers should be cautiously optimistic about the proposals in Philip Hammond's autumn budget aimed at helping councils and developers build new homes. But do they go far enough?
The good news for property developers in the autumn budget is that the government is taking practical steps to help smaller developers build new homes. Chancellor Philip Hammond announced that the government will make available up to £1bn of guarantee support to smaller housebuilders via specialist and high street lenders.
The plan is that this will be carried out through a variant of the British Business Bank's ENABLE Guarantees programme. This programme is designed to encourage lending to smaller businesses, and in this case the intention is that it will help the delivery of more new homes across the UK.
Developers will also be boosted by the news that first-time buyers of shared ownership properties will no longer pay stamp duty. And, the Help to Buy scheme is to be extended for a further two years until 2023.
The chancellor said in his budget speech that the housing market needs to be fixed, saying this is key to increased productivity and living standards. It's about time this was recognised by the government. Halifax reported last month that the number of homes on the market is at a 10-year low. This follows a report by the Federation of Builders earlier this year that housebuilding across half of the UK is slower now than it was before the 2008 financial crisis. What a mess.
The property-related news that generated a large amount of publicity after the budget was the chancellor's promise of an extra £500m for the Housing Infrastructure Fund. The fund, which pays for infrastructure such as roads and power supplies, is to be increased to £5.5bn. The government says the extra cash could encourage the construction of up to 650,000 new homes.
This focus on infrastructure is long overdue. A recent report by campaign group Campaign for New Homes highlighted a number of new developments that have been built that are completely cut off from local transport. As a result, low income families are being forced into car ownership in order to buy a cheaper house. This ludicrous situation has been driven by the fact that councils have to meet government housing targets and are doing so without concern for how people can get to and from work or local amenities. New homes in the middle of nowhere without shops, schools or other amenities are hardly worth building.
As Lynsey Hanley said in a recent article in the Guardian: "Developments like these may as well be on the moon, for all they enable people to live the healthier lives they are told they should be living, to make the car-free journeys they are told they should be making, to be the citizens of 'somewhere' rather than 'nowhere' that they are exhorted to be. Car parks don't make communities."
Another measure announced in the budget that could help developers is the creation of a £675m fund to help councils transform their main retail zones. This money could be used in part to turn empty high street shops or offices into homes, the chancellor said. The Federation of Master Builders' chief executive Brian Berry welcomed this saying it estimates that as many as 300,000 to 400,000 new homes might be created by using empty space above shops.
Mr Hammond also confirmed the immediate abolition of the rules that prevented councils from borrowing in order to build council homes. This could enable councils to build a further 10,000 new homes a year.
All these measures are positive ones for the market and smaller developers, but some critics complained that the budget did nothing to combat speculative land banking by larger developers. We are doubtful whether the large housebuilders have a strategy of land banking and Mr Hammond's comments in his speech support this view. A review of housing supply, he said, has found "no evidence that speculative land banking is part of the business model for major house builders, nor that this is a driver of slow build out rates".
Kate Henderson of the National Housing Federation thinks the budget proposals won't fix what she called "our broken housing market". She has called for more social housing and says the housing crisis will never be solved until the price of land "radically changes".
Whether she is right or not, clearly these new measures are a step in the right direction and are to be welcomed.
In the meantime, if you would like to discuss mezzanine funding for a development, please contact us now.