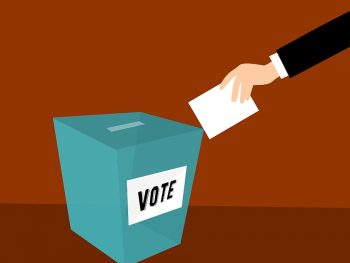 There's a renewed sense of confidence in the property sector following the Conservative election victory last week. In this blog, I look at what its election manifesto says about housing and how this may impact developers, housebuilders and the housing market.
It didn't take long to find out what the property industry thought about the Conservatives' election victory. Shares in housebuilders made some of the biggest gains on the FTSE 100 on Friday morning with Persimmon rising 12.9%, Taylor Wimpey up by 11.4% and Redrow by 9.5%. And estate agents reported a surge in buyer confidence, with north London agent Glentree reporting that buyers from Asia and eastern Europe had agreed to respective £28m and £25m house purchases immediately after the result.
The mood of post-election optimism was summed up on Friday by Nick Burchett, co-fund manager at Cavendish Asset Management, who said: "Less of the oven ready, and more of the shovel ready for housebuilders this morning following the Tory victory. Tax incentives, such as the 30% discount for first-time buyers, is likely to get transactions moving imminently and demand for construction labour will also increase."
The 30% discount for first-time buyers Burchett refers to is one of the pledges in the Conservative manifesto, which says: "We will offer more homes to local families, enabling councils to use developers' contributions via the planning process to discount homes in perpetuity by a third for local people who cannot otherwise afford to buy in their area. Councils could use this to prioritise key workers in their area, like police, nurses and teachers."
Laudable as this sounds, as ever with broad pledges such as this the devil will be in the detail. What does "local people" mean in this context, for example? As Savills has pointed out, "it remains unclear how much demand there will be from banks to lend on these properties, particularly if they are restricted to local people if they need to sell the property on".
What else can we expect from the new government in relation to the housing market?
Getting on the housing ladder
The manifesto identifies that the biggest problem young people face in getting on the property ladder is the deposit. To overcome this, the manifesto says it will "encourage a new market in long-term fixed-rate mortgages which slash the cost of deposits, opening up a secure path to home ownership for first-time buyers in all parts of the United Kingdom".
There's no doubt developers would welcome a new tranche of first-time buyers so it will be interesting to see how effectively the government is able to "encourage" this new mortgage market. At least developers can take comfort in the Conservatives' commitment to extend Help to Buy to 2023 and "review new ways to support home ownership following its completion".
300,000 new homes a year
What about the bigger picture, the all-important number of homes built per year? The Conservatives say they remain committed to progress towards its target of 300,000 new homes per year by the mid-2020s, but soften this by saying it will build at least a million more homes over the next parliament, i.e. only 200,000 a year (compared to 241,000 in 2018/2019).
Infrastructure first
Numbers alone don't tell the whole story, and it is vital that new homes are supported by the appropriate infrastructure. The manifesto pledges "infrastructure first" and says: "We will amend planning rules so that the infrastructure – roads, schools, GP surgeries – comes before people move into new homes. And our new £10 billion Single Housing Infrastructure Fund will help deliver it faster."
This is welcomed, as is the promise to overcome one of the biggest obstacles to building new homes, namely the chronically flawed planning system. The manifesto says it will "make the planning system simpler for the public and small builders". If they can pull this off, it will make a huge difference. Also applauded is the undertaking to support self- and custom-built homes and modern methods of construction.
Affordable homes and a stamp duty surcharge
Finally, the manifesto commits to renewing the Affordable Homes Programme to support the delivery of "hundreds of thousands of affordable homes. This is a key part of our efforts to prevent people from falling into homelessness."
Interestingly, in light of the news of foreign buyers referred to earlier, the manifesto promises to pay for these affordable homes by bringing in a stamp duty surcharge on "non-UK resident buyers".
Conclusion
Let's hope the delivery lives up to the promises. If it does, we can expect a sense of energy and confidence to return to the housebuilding market after three years of limbo and uncertainty.
If you would like to discuss mezzanine finance for your development, please contact us now.