There's little doubt that Help to Buy has been a boon for property developers since its introduction in 2013. But with the scheme coming to an end in 2023 (barring an about turn by the next government), smaller developers are right to be concerned about what this may mean for the new homes market.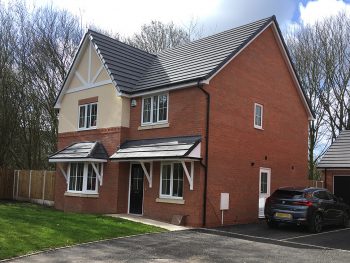 Property developers have a lot to thank Help to Buy (HTB) for. It has helped 211,000 people buy new homes since 2013, and it is said to account for up 40 to 50% of site sales on many new developments.
But the response to HTB has not all been positive. A study by the National Audit Office (NAO) earlier this year claimed that HTB has inflated property prices and boosted the profits of developers.
In addition, it found that only 37% of the 211,000 who used the scheme to the end of 2018 would not otherwise have been able to afford a home. And, almost one in five borrowers weren't even first-time buyers.
Many recent press reports have focused on the benefit of HTB to developers and emphasised the increased profits of the likes of Redrow, Bellway, Taylor Wimpey, Barratt and Persimmon. But according to The Home Builders Federation (HBF) the "vast majority" of the developers registered with HTB are in fact SMEs.
David O'Leary, Policy Director at the HBF, has praised the scheme saying, "it is a major reason why housing supply is up 78% in the past five years". "However," he warns, "the industry acknowledges that the scheme cannot go on forever."
Gareth Davies, head of the NAO, says the end of HTB poses a challenge to the government as it must "wean the property market off the scheme with as little impact as possible on its ambition of creating 300,000 homes a year from the mid-2020s".
What does the future hold for SME developers?
This begs a couple of questions:
what will the next few years hold for the residential market? and
where will the end of HTB leave smaller developers?
A recent report by Savills predicts that we are in for a period of disruption in development driven by a mixture of political factors, financial factors and environmental factors.
Of these, one of the most interesting for SME developers is how the next government (whoever that may be) will respond to the housing shortage. To an extent, it may only be a question of degree, as all the parties to a greater or lesser extent recognise the growing need to build more homes more quickly and to make them affordable by more people.
A report on HTB in September by a House of Commons select committee concluded that the Help to Buy scheme is not making homes more affordable for society in general or helping address other pressing problems in the housing sector. The scheme, it said, has only benefitted one section of society – those that are in a position to buy their own home in the first place.
"The scheme does not address issues with the wider planning system, or other problems in housing, such as the provision of affordable housing to buy or to rent and rising levels of homelessness," concludes the report.
Government intervention
It seems highly unlikely the 300,000 new homes target will be met without some form of government intervention, most probably in the form of relaxed planning provisions to force a greater diversity of product. Savills concludes that this could result in "the end customer shifting from individual homeowners buying open market sale homes to institutional investors and registered providers seeking bulk purchases of rental homes".
This would squeeze developer margins and reduce GDVs, but it would have the advantage of reducing developer risk and the time and money spent on marketing, sales and development finance.
Granted, this is more likely to impact larger developers than SMEs with smaller schemes, but a shift to homes bought for rent will bring in more investors and registered providers even for some smaller schemes.
It could also lead to developers entering into partnership with investors or registered providers as Telford Homes did earlier this year with Invesco and M&G. Granted this is a large developer and two major investors, but the principle is likely to filter down.
This is especially the case post HTB if there is a squeeze on mortgage lending and developers can no longer rely on the steady stream of new buyers they have enjoyed since 2013.
If you would like to discuss mezzanine finance for your development, please call us now.