Headline property data indicates that the residential market is going through a bit of a lull at the moment. But developers who look behind the numbers and beyond the capital will find plenty of positives.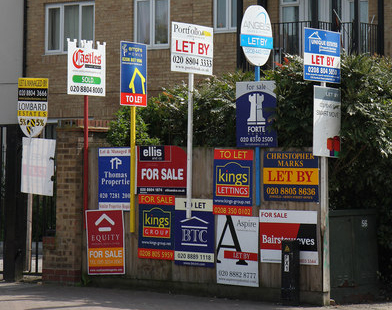 It would be easy for property developers to feel gloomy about the current residential property market. There has been some Brexit-induced negativity for a while now and in June the Nationwide House Price Index reported that annual house price growth was at a five-year low.
"There are few signs of an imminent change," said Robert Gardner, Nationwide's Chief Economist. "Surveyors continue to report subdued levels of new buyer enquiries, while the supply of properties on the market remains more of a trickle than a torrent."
A closer look at these and other recent statistics reveals though that things are not as bad as they may seem. On the contrary, in fact. There are plenty of opportunities for smaller developers with the following, in particular, standing out.
1. The market outside London
Let's start with the market outside London. While the London market appears to be in the doldrums at present the opposite is the case in the Midlands, Wales, Scotland and the North. Helped by low unemployment and low mortgage rates there has been price growth in all these regions. In June, the East Midlands outperformed the rest of the UK with prices up 4.4% year-on-year. Wales, Northern Ireland and Scotland also performed well. According to hybrid estate agent Emoov, Edinburgh is the UK's most in demand city with the highest number of properties sold as a percentage of properties listed (62%).
Rightmove has reported a dramatic drop in the number of homes for sale in Wales, Scotland and Northern Ireland, not as you might expect from a sluggish market but as a result of properties being snapped up quickly.
By contrast, the number of properties for sale in the south is up by 17.5% on average compared to a year ago, mainly as a result of slow moving stock.
Other statistics indicate that developers should move quickly to take advantage of this trend. Savills recently reported that greenfield land values are increasing, especially in areas where house prices are on the rise. Greenfield land values rose by 0.8% in Q1 2018, with urban land values rising by 4% in the same period. Growth is especially high in Birmingham, Coventry and London commuter towns. This has been driven by developers looking for value outside London and the rise of the build-to-rent market.
2. The build-to-rent market
As we wrote about in a recent blog, the build-to-rent market, which has increased fivefold across the UK since 2013, is going from strength to strength. The demand for this type of development continues to grow, with L&G recently acquiring a 650-home build-to-rent site in Woolwich. Much of the market is in London but it is spreading north. In Birmingham alone, there are seven build to rent schemes currently under construction.
3. Availability of smaller sites
The draft London plan emphasises the importance of smaller development sites and it is expected that these will deliver 24,600 homes per year over the next 10 years.
This comes at a time when the big housebuilders are focusing their attention on larger sites. Savills reports that a number of mergers between housing associations (Genesis and Notting Hill, for example) means there is greater competition for 100-plus unit schemes. This, in turn, is paving the way for developers to snap up smaller sites that are less desirable to the big housebuilders and housing associations.
As ever, time spent looking beyond the headlines is rarely wasted and in this case could lead to interesting opportunities for developers.
To discuss how Argyll Property Partners can provide mezzanine funding for your development, please contact us now.